Learn Jiu Jitsu and Get In Amazing Shape! October Specials!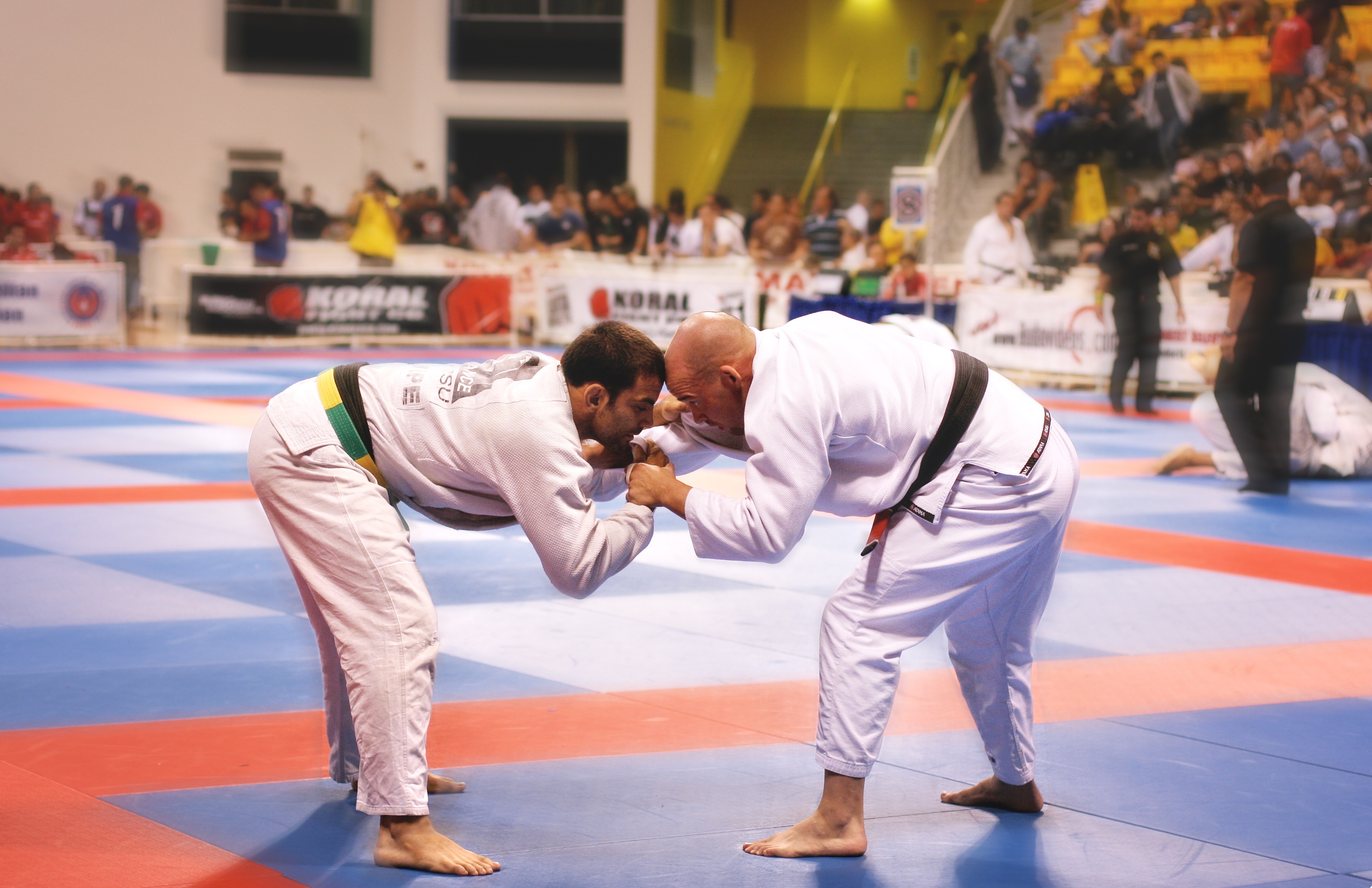 Are you looking for a self-defense system that's easy to learn, yet powerful enough to make attackers wish they'd never crossed your path? If you answered yes, then it's time you discovered Brazilian Jiu Jitsu classes at Revolution MMA in Benton!
The official martial art of Brazil, Jiu Jitsu literally means "The gentle art" because there's no need for superhuman strength or physical power. But Jiu Jitsu is anything but gentle to your attackers! That's because, when you know Jiu Jitsu, you'll have the skills to take the fight to the ground, grapple your attacker and get him in a debilitating choke hold that will leave him begging for mercy!
As you learn Jiu-Jitsu, your self-confidence will skyrocket as you get into the best shape of your entire life, thanks to a full-body workout that exercises every muscle from head-to-toe! When you take Jiu-Jitsu at Revolution Combat & Fitness, it doesn't matter if you've never taken a class before or if you're already an experienced fighter! With Jiu-Jitsu classes at Revolution MMA, you'll learn the exact system and skills taught by the Gracie family, the founders of Brazilian Jiu-Jitsu!
WHEN A GREAT BODY AND SELF DEFENSE SKILLS AREN'T ENOUGH!
The Jiu-Jitsu classes at Revolution MMA will leave you looking better than you have in years, while giving you all the self-defense skills you need to be your own bodyguard. But if that's not enough reason to try our Jiu-Jitsu classes, then you'll want hear about the other great benefits that our Jiu-Jitsu classes have to offer. Just take a look:
You'll develop lightning-fast reflexes and amazing speed
You'll be able to focus more clearly than ever before
Your self-confidence will reach all new highs
You'll enjoy a newfound energy that lasts all day long
You'll gain incredible stamina
Your day-to-day stress will virtually disappear
There's no question that Brazilian Jiu-Jitsu is a great choice if you're looking to learn the martial arts. With everything you stand to gain, why not get started right away?
DISCOVER JIU-JITSU WITH OUR NEW CLASSES THIS MONTH!
At Revolution MMA, our Jiu Jitsu classes are extremely popular. But we like to keep our class sizes small so that we can give each student plenty of individual attention. That's why we're starting a whole slew of new Jiu Jitsu classes this month!
And to top it off, we're making it easier than ever for you to get started. That's because we've put together a fantastic introductory offer for you that you won't want to miss. To learn more about this great deal, just take a moment to complete the short, no-obligation form on this page. We'll give you all the details you need to jump on this tremendous opportunity to learn Brazilian Jiu-Jitsu at Revolution MMA this month!
Revolution MMA proudly serves Benton, Bryant, Little Rock, Maumelle and Hot Springs areas!